Aside from word-of-mouth, web video marketing is the most powerful tool you can use to grow your business. A well-produced internet marketing video keeps visitors on your site longer, helping them understand the true value of your product or service. That means more click-throughs, higher conversion rates and increased sales.

Thousands of large corporations are using web video marketing to grow their business. SiteFire Video levels the playing field with an affordable internet video marketing solution that enables every business to leverage the power of web video marketing.

About Internet Video Marketing
Online video is quickly becoming the medium of choice to drive both brand awareness and sales.
Websites with video hold attention 10 times longer than text only.
Online video ads dramatically increases the '7 second' widow--the average time that a visitor to a website takes to decide whether or not to stay or leave.

Internet video marketing is just the starting point when it comes to using your dynamic new web video ad. While we're firm believers in the power of YouTube, video marketing can and should be used everywhere you find potential customers. Use your SiteFire video for point-of-sale, on the trade show floor, in a sales demo, and on Yellowbook.com and other listing services. A new video is also a great PR opportunity and a compelling reason to connect with your customers through Constant Contact and other email marketing services. From your website to YouTube, video marketing takes your sales efforts to the next level, and SiteFire Video delivers a cost-effective sales tool that works.









Web Video Marketing Levels the Playing Field





Source: TNS Group for Google-AOL

The potential with video is far greater at engagement and conversions than with static content.
52% of online video ad viewers take action and 16% make purchases.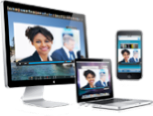 Web video marketing starts with a great video on your site. But to truly leverage the power of the internet, video marketing utilizes the tremendous power of YouTube and other popular video sharing sites. Properly optimized and uploaded, YouTube video marketing can raise your rankings with the major search engines--and that means more potential customers on your site.
YouTube Video Marketing Takes Your Video To The Next Level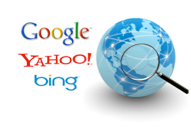 The conversion stars for website video ads is pretty impressive, with 35.5% of clicks resulting in conversion actions.