Our hosting & streaming service includes monthly data analytics that help you compare viewership information across all the sharing sites your video has been uploaded to.


Search Engine Optimization (SEO) improves the volume or quality of traffic to your web site from search engines like Google, Yahoo and Bing.

At SiteFire, we apply SEO best practices to your custom :60 website video ad to achieve maximum visibility with your target audience. We carefully optimize relevant tags and keywords, and make sure your video's title and description work in tandem with your message and drive viewers back to your website.

And then we upload your video to top video sharing sites like YouTube, Metacafe, Viddler and more. These new inbound links to your website make a huge difference when the search engines crawl the web and can give your site's search engine rankings a dramatic boost.



All SiteFire videos get uploaded to multiple video sharing sites--usually 10, sometimes more. Today, there are at least 30 video sharing sites on the web--with more in the offing. Why don't we use them all? The answer is: relevance. For example, streetfire.net is a great site is you're selling auto parts, but it wouldn't make sense to upload a custom web video for a baby skin care product. Worse, non-relevant videos can get kicked back as video spam. At SiteFire Video, we carefully target the most relevant sites for your video, ensuring a perfect fit between your message and your potential viewers.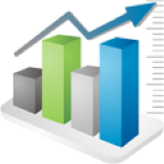 Learn More About
Online Video Marketing




VIDEO SEO
What You Need to Know

Videos are 53 times more likely to appear on the first page of search results than text.

The search engines, especially Google, consider video to have higher engagement potential than static content.

Videos dominate universal search--38% of users who searched Google were served video hits